I am currently living in Dubai looking for work and career opportunities after graduating from a French Business School specialized in International Trade Marketing.
I am strongly interested in projects management (events, seminar, workshop organizations…) related to Communication & Marketing.
My degree allows me to get the skills to follow up and develop all communication activities related to a company, define market strategies and create marketing plans.
I have just ended a 2 years work as marketing and communication officer for TOTAL SA (Exploration-Production) where I could improve the communication support of our technical staff, make links between R&D and operated assets.
> Training sessions : Training sessions: Being mainly in contact with a population of engineers, I had to teach the basics of marketing to ones of the teams, which was sometimes very technical.
> Creation of a long-term marketing strategy with a specific action plan for each entity/business units concerned (action plan).
> Development of marketing projects with teams and stakeholders.
> Project leader on all internal events in my division (about 5/year), from the beginning actions up to the post-event satisfaction survey.
> Monthly participation in geosciences newsletters, which allowed me to develop computer graphics skills through the use of graphic design software (adobe suite).
> Management of the TOTAL intranet for my division.
MASTER'S DEGREE GRANDE ECOLE
MARKETING STRATEGY
Marketing – Law – Management – Accounting – Project Management – International trade – Negotiation – Human resources – Customer Relationship Management – Digital Marketing – Graphic design.
BACHELOR'S DEGREE 
INTERNATIONAL MARKETING
Marketing – Law – Management – Languages – Management – International trade.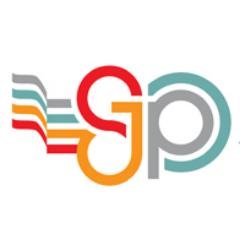 FRENCH HIGH SCHOOL DIPLOMA 
MARKETING with honours
Marketing – Law – Economics – Sciences – Management – Languages 
Passionate about digital trends, new ways to sell products and services and how to build a strong marketing strategy for companies around the world. 
• How I work ? Awareness & Knowledge – Linking & Preference – Conviction & Purchase – Reporting… thanks to mastering this softwares.
• How make good content ? By using professional graphic softwares to create, develop and share.
Photoshop / Illustrator / Indesign
Premiere Pro / After Effect